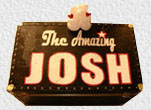 The Chicago Balloon Guy – The Amazing Josh –
Available for kids parties and corporate events, The Amazing Josh will entertain and amaze you with his colorful balloon sculptures and magical talents!
Come see The Amazing Josh at D´Agostino´s Glenview location every Thursday from 5:30-7:30pm.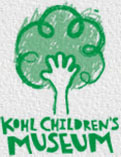 Kohl Children´s Museum
Kohl Children´s Museum of Greater Chicago is a hands-on learning laboratory for children ages birth to 8. All of our exhibits and programs are aligned to the Illinois State Learning Standards and are designed to make learning fun and interesting for young children.

Smarty Pants
Smarty Pants and his wife, the Lovely Miss Dena are Chicago´s favorite family entertainment team! As seen on WGN-TV's morning news, Smarty Pants and Miss Dena offer award-winning balloon twisting, innovative face painting, and the Big Balloon Show, a fantastic stage production featuring the world's biggest balloon props!
Come see Smarty Pants at D´Agostino´s Wrigleyville location every Tuesday from 6-8pm

Check out our DAGS Page on Facebook
Always a work in progress – visit us often! We´ll keep you up to date on events and happenings at our Glenview location. Soon we´ll have specials available only to fans!

DAGS Videos and Commercials
Check out DAGS Videos and Commercials on YouTube!